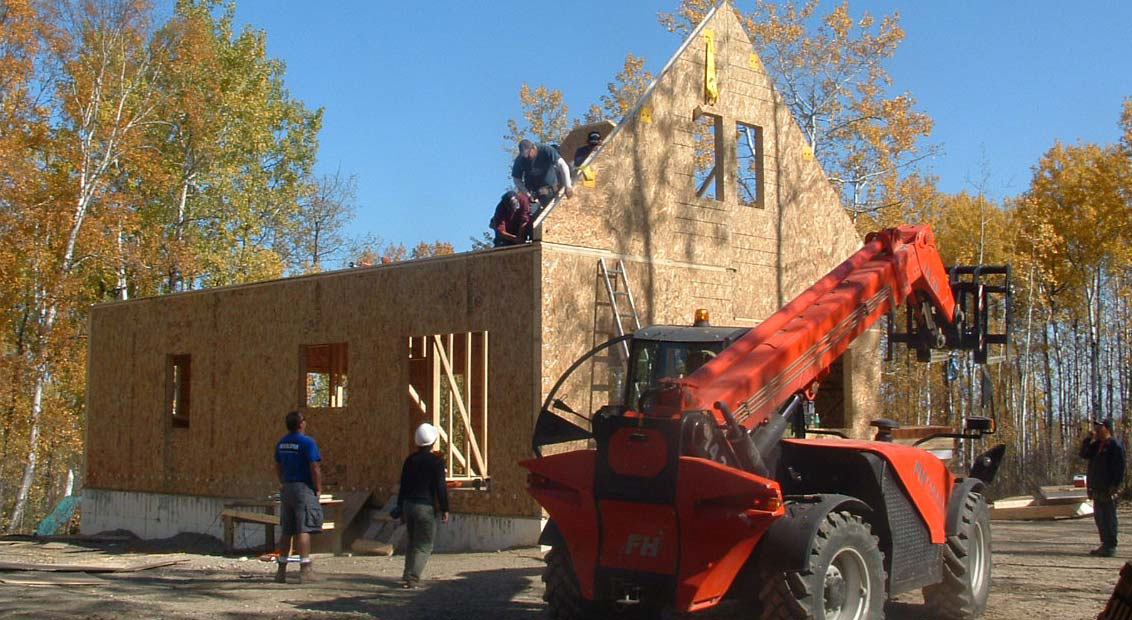 TECHNOLOGIES THAT ARE INSPIRING OUR CLIENTS: A look at SIP panels
Structural Insulated Panels. Short form – SIPs. What are they, and why are more and more of our clients asking about this?
SIP panels are wall, floor and roof systems with expanded polystyrene (EPS) insulation fastened between sheathing. The panels are manufactured in a factory and are produced specifically to fit a precise floor plan. These panels arrive on site in modular sections and can be installed to help build a home more quickly – all while having very little waste involved.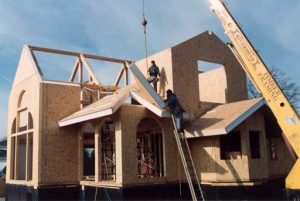 People are drawn to SIP homes for a variety of reasons. The SIP system offers tremendous insulation benefits and boasts to reduce energy costs in a home by 40%-60%. This is compelling for most clients as their home will be much more efficient while resulting in a smaller carbon footprint from an environmental "win" perspective.
SIPs also offer a healthier and quieter living space and a stronger more sustainable home. Since the home is very air tight, and has reduced thermal bridging, it is easier to keep the home environment more stable. Each SIP home also has more sound privacy, which is an added desired benefit.

There are many further benefits that attract our clients to using SIP systems. SIPs are quick to install which helps to reduce some of the construction timelines involved for framing the home. As well since the panels are already insulated, additional time can be saved in the construction schedule for onsite insulation.

Sustainability is a major incentive for many clients. The SIP system lessens the environmental impact using less lumber than traditional framing practices and significantly lowers CO2 emissions annually. We find our clients really want to do their part to have less of an impact on our beautiful planet.

In the end there are a variety of motivations. The SIP system has proven long term reductions in energy bills, it is a healthier, more private and comfortable space and it offers many environmentally friendly characteristics to lessen one's overall carbon foot-print. Homes with this technology are typically valued higher in the market as well. This also gives our clients a degree of comfort knowing there will be value perceived should they decide to sell their home at a later date. The ROI on a SIP home is projected to be 4-5 years +/- all while offering a more comfortable and healthy living environment.
For more information on building your new custom home feel free to contact us for further information via email at info@capstonehomes.ca and follow us at @capstonehomesyyc